Reducing Plastic Waste With Cardboard Packaging
In a bid to reduce plastic waste and production, Ariel has designed new packaging for its washing pods made from cardboard. This is an ​​ECOCLIC® box which is FSC certified and made from recycled fibres. The packaging is fully recyclable and can simply be placed for your household paper waste collection.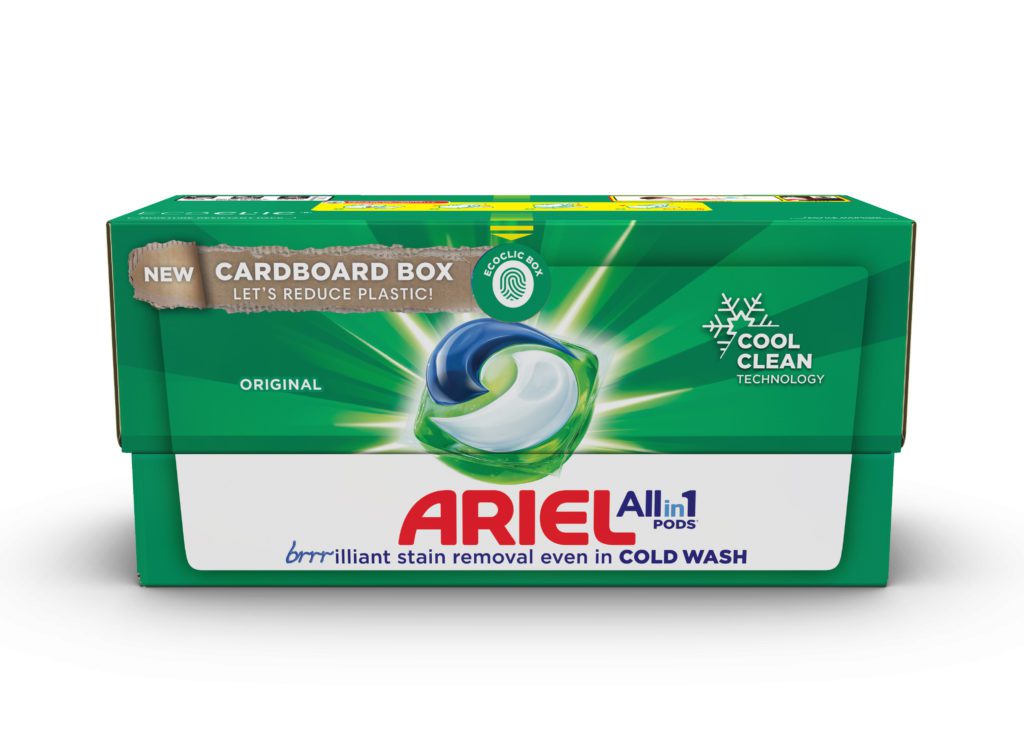 The Cardboard Packaging Launch
The packaging was rolled out this month in stores across the country. This new design pushes Ariel's mission to reduce virgin plastic by 30% before 2025 in Europe. The benefits of switching to purchasing this are huge, with a few of the advantages as follows:
If all Ariel Pods® plastic tub users switched to the new cardboard ECOCLIC® box, it could save up to 6,500 tons of plastic a year in Europe.

The ECOCLIC® box is made with 70%+ recycled fibres while Ariel Pods® are produced with zero manufacturing waste to landfill. 
"This new cardboard packaging is one of Ariel's biggest innovations. We invested in rigorous research over 4 years to perfect it, putting consumer delight and satisfaction at the heart of our design while striving for a sustainable solution that would work for the many, not just for the few. We are really pleased that the hard work paid off and we are able to offer an inclusive packaging solution that reduces plastic while keeping the high standards of child safety. This, together with Ariel's superb cleaning power in cold water, marks a milestone in our journey to help lower the environmental footprint of every load."
Elvan Onal, Senior Vice President, Europe, Fabric Care P&G 
Recycle Cardboard Packaging With Collect & Recycle
If you are a business creating bulk loads of cardboard waste, we can help recycle your materials. Our company works with businesses across the UK to collect and recycle cardboard and paper waste efficiently. We even offer great rebates for businesses with large amounts of baled cardboard waste. Get in touch with our team today to find out more!