Selling Your Cardboard Waste For Recycling
As a business, receiving rebates for your recyclable waste is a great stream of revenue to add to your business. This can help with saving money on landfill taxes, whilst building a more environmentally friendly company. At Collect & Recycle, we are able to buy cardboard waste off you depending on the size/weight. The weight of your lot of cardboard must be over 4 – 5 tonnes for us to offer rebates.
It is incredibly cost effective to use a waste management business for a collection service offering rebates, rather than disposing of items yourself. Your recycled cardboard can then be used to create new products, saving raw materials from being overused during production. This is key to creating an environmentally friendly business by creating a new recycling program.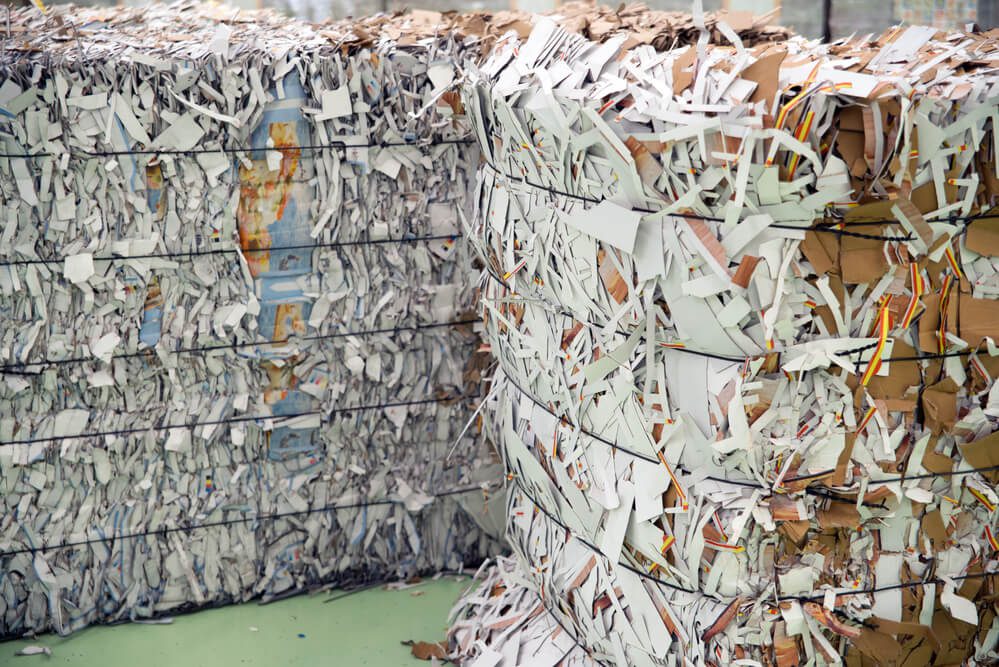 Cardboard Balers For Large Volumes Of Cardboard
If you are preparing to sell cardboard for recycling, it is important that you store the waste appropriately. This can be made possible by baling cardboard. Cardboard waste balers work by compressing your waste into neat, compact blocks using a press. This will reduce the size of your cardboard box and allow you to store the waste effectively whilst waiting for the waste collection. 
Waste balers and compactors can be hired in various sizes. This means they can fit on small premises if needed, and can come with different pressing forces depending on your volume of cardboard waste. 
Sell Your Paper And Cardboard To Collect & Recycle
If you produce over 4 – 5 tonnes of cardboard waste you can sell your materials to us! We can arrange a collection day to suit your schedule and offer great rebates. We have strong links to domestic and overseas paper mills to ensure the most sustainable waste management route for our customers' waste. When using our paper and cardboard recycling services, you can have peace of mind that your waste is being dealt with sustainably.
Get in touch with our team today to book a collection and sell cardboard waste to our business. We will send over an estimate and transport materials to our licensed recycling facilities.