Recycling is an important way to reduce landfill waste and promote environmental sustainability. When recyclable waste is sent to landfill sites, it is compressed down and compacted under the weight of the landfill.
This compaction causes the waste ro break down anaerobically. This anaerobic decomposition causes a release in methane, a greenhouse gas. Methane is twenty five times more potent than carbon dioxide. It's impact on the environment is detrimental. It causes holes in the ozone layer which contributes to erratic weather changes and climate change. It also contaminates air and water, resulting in a reduction of biodiversity and rising respiratory problems. 
However, the decision to not recycle your waste is easily changed. For household waste, local governments and organisations are working to improve the variety of recycling bins for all recyclable waste with new local recycling programs. Households can be responsible for recycling plastic waste, plastic bottles, plastic packaging, food waste, and cardboard into separate containers for recycling collection and processing. 
However, this nationalised effort to reduce recycling waste has not extended as efficiently to businesses. Businesses are often required to organise their own recycling systems, which can often be time consuming, costly, and messy.
Collect and Recycle is a cost-effective and efficient waste management company. We work directly with businesses, ensuring successful and sustainable recycling of many types of materials. Let's take a look at what you can recycle with us, and what happens to recycled waste you send to our materials recycling facility (MRF).
What Happens to Your Recycled Paper and Cardboard Waste
Collect and Recycle are one of the leading Paper and Cardboard recycling companies in the UK. We offer collection on a huge variety of paper and cardboard waste, including: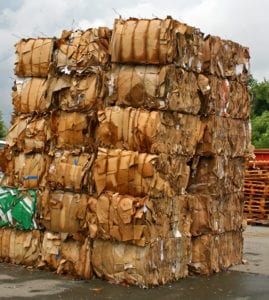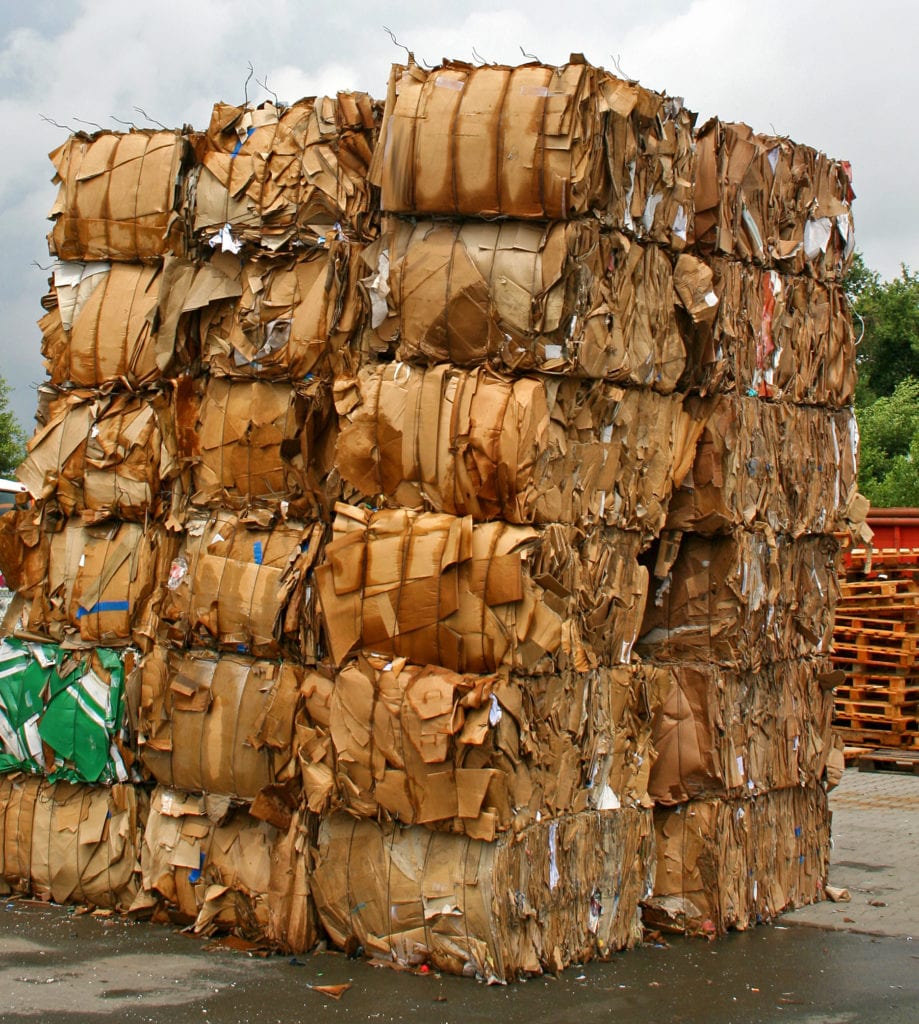 Paper Bales

Mixed Paper and Cardboard

Newspapers and Magazines 

Redundant Stock 
For baling cardboard and paper, Collect and Recycle supplies baling equipment for business who do not possess it. The baler will compact your cardboard to be weighed and compressed. For large volumes of Cardboard bales and Paper waste, we offer excellent rebates. 
Once the cardboard and paper waste has been collected, unbaled waste will be tightly compacted into bundles. A worker sorts these bales and bundles, and they will then be sent to paper mills. In these mills, the paper and cardboard is de-inked, ensuring it is completely clean. Following this, the waste is boiled down and pulled into a pulp. This breaks down the fibres in the waste to make them more malleable to turn into new products.
The pulp is wound into reels and sent to other recycling facilities or as raw materials to be made into new cardboard and paper products. These high quality recycled materials may end up being used by your business!
You can also send confidential waste to the recycling centre, which we often receive in the form of shredded paper. Many waste companies do not accept shredded paper. It can be a fire hazard if caught in heavy machinery. Collect and Recycle are happy to accept yours as long as it's in bulk.
What Happens to your Recycled Hazardous Waste
Efficient, safe, and quick waste removal is important in all waste stream areas, but is true most prevalently for hazardous waste. Building up a backlog, or unsafe disposal, could have detrimental effects on the safety of your business area and your ability to continue with business as usual. That is why Collect and Recycle offers storage, collection, and disposal for all your hazardous waste. 
The hazardous waste we can dispose of includes (but is not limited to):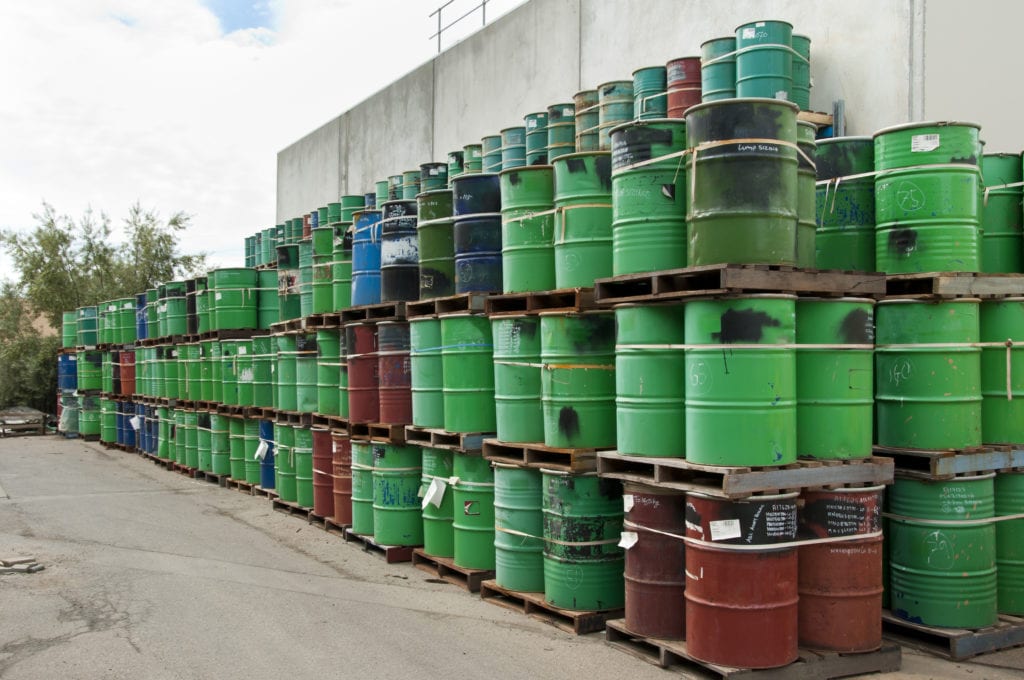 These items have the ability to damage human and environmental health, and thus have specific legislation on disposal attached to them. Collect and Recycle follows these guidelines meticulously to ensure that you, your customers, our staff, and the environment, remain safe. 
It is a legal requirement to store your hazardous waste away from other waste containers, and to store it safely. Collect and recycle offer containers for you to use. These containers are secure, labelled, and waterproof, to ensure no leakage or contamination. 
We will also keep track of all information regarding your hazardous waste, with a full audit from collection to our recovery facility. We will hold onto this for three years to demonstrate your compliant waste disposal log. 
Our haulage network will collect your hazardous waste whenever you need, whether, regular basis or ad hoc. 
Once collected, the hazardous waste is taken by ADR Drivers to an authorised treatment facility where they treat the physical, chemical, and biological characteristics of the waste. 
Get in Touch
with Collect and Recycle today for a quote or more information on how we can help you.